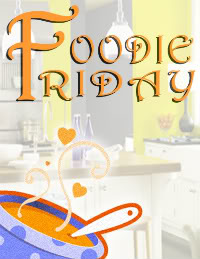 We may earn money from the companies or products mentioned in this post.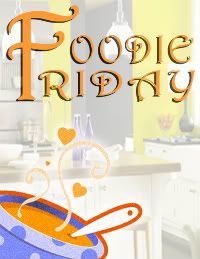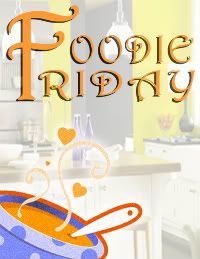 Hosted at
Home Maid Simple
and
Simple Living and Eating
Before I get into today's recipe, I wanted to share this great post with you. Meagan from Sunshine and Sippy Cups has put together a great guide on Where to Submit Your Recipes. As well as sites to submit your recipes, she also has some resources for improving your food photography (something I need to work on).
When we moved, I realized I had a box full, I mean a BOX FULL of evaporated milk. I must have bought them on a sale or something, to have this many. Thankfully, I also found in my recipe collection a Carnation Evaporated Milk recipe book. Score one for my recipe hoarding skills. At least one meal a day for the last week has included evaporated milk in it. I wouldn't know what to do with it otherwise.
This recipe was originally from Carnations recipe book, but I've made a few additions and changes to give it a boost.
Rosemary Grape Pork Loin
Ingredients
1/4 tsp Rosemary
1/4 tsp Thyme
1/4 tsp Garlic Salt
1/2 tsp black pepper
1 1/2 lb center cut Pork Loin, sliced to a 1/2 inch thickness
1/2 tsp whole wheat flour
5 oz Evaporated Milk
4 small mushrooms, sliced
1/2 small yellow onion chopped
1 cup red grapes, chopped
Directions
Mix rosemary, thyme, garlic salt, and pepper in a small bowl. Sprinkle on Pork.
Heat oil in a large frying pan, over medium heat. Add pork. Cook about 5 minutes per side, or until cooked through. Remove pork from the pan, and keep warm in the oven.
Add flour, milk, mushrooms, and onion to the pan. Turn heat to medium low. Stir, scraping brown bits off the pan, until thickened. Add grapes, and cook for another minute.
Plate the pork and pour on the Grape sauce. Enjoy.
~Features~
Egg Free French Toast
I love this! There have been many days I've wanted to make French Toast, only to realize I had no eggs.
Tomato Herb Focaccia
Focaccia is a great bread to add a little flavor and fun to. With the tomato, it looks like a perfect lunch on it's own.
Spaghetti Squash Pizza Crust
Brilliant idea here. Another great way to sneak a vegetable into your kids favorite foods.
document.write('