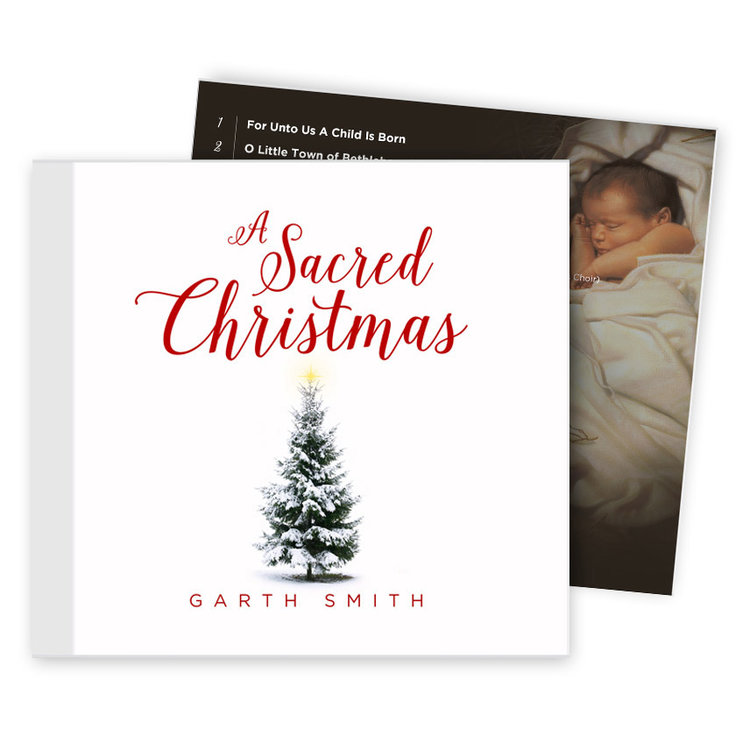 We may earn money from the companies or products mentioned in this post.
Happy Holidays! Enjoy A Sacred Christmas with original music from Garth Smith.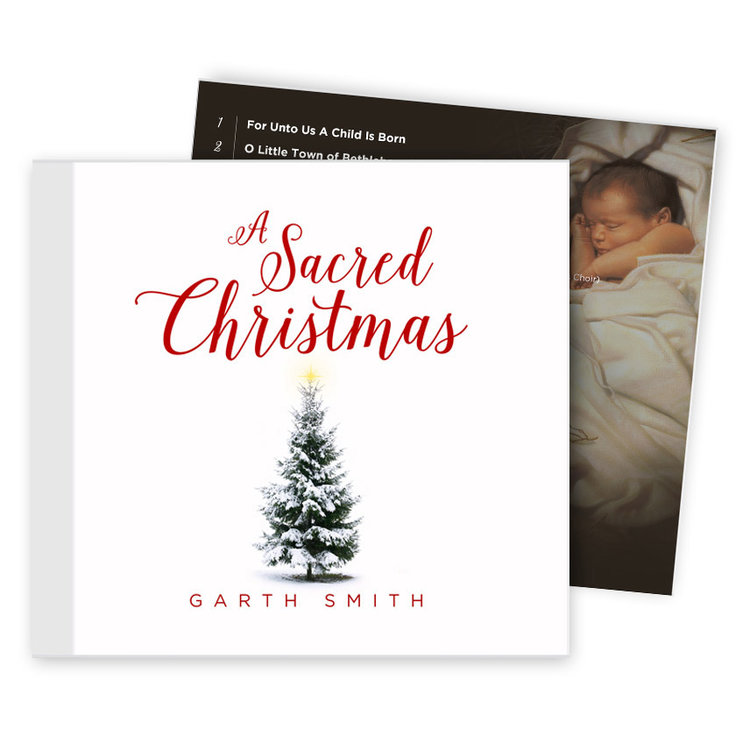 Christmas music is quite easily my favorite to listen to. I'm not one to listen to it all year round, but I never mind hearing it – no matter the season. So, yes, in our house, as soon as Halloween is over, I start playing the Christmas tunes.
This year I was especially excited to check out a new to me artist – Garth Smith. Garth is a Utah native and current California resident. You can read more about him on his website – www.garthsmithmusic.com. Every arrangement is his testimony of Christ. I truly feel that as I listen to each arrangement on his newest CD, A Sacred Christmas.
Since a young age, I've found a love for and my own testimony of Christ within the hymns of The Church of Jesus Christ of Latter Day Saints. One of my favorite scriptures is in the Doctrine & Covenants where the Lord tells Emma "For my soul delighteth in the song of the heart; yea, the song of the righteous is a prayer unto me, and it shall be answered with a blessing upon their heads."
When listening to A Sacred Christmas, I hope you will be able to feel the Spirit of Christ in your homes and hearts. Check out the playlist for some of the beautiful songs you'll hear on this album.
A Sacred Christmas playlist
For Unto Us A Child Is Born
O Little Town of Bethlehem
Still, Still, Still
I Wonder As I Wander
Gesu Bambino
Sankta Lucia – Swedish Carol
Away In A Manger
O Come, O Come Emmanuel
It Came Upon the Midnight Clear
Heaven's Hallelujah
O Holy Night
How To Listen
Purchase A Sacred Christmas CD' in Deseret Book, at Your LDS Music Store, and at Garth Smith Music.
Sheet Music is available for purchase on Garth Smith Music.
Digital Downloads are available on all major downloading services.
Tune in to the Garth Smith Holiday channel on Pandora.
Tune in to Garth Smith Piano on Facebook Sunday nights for a live devotional with Garth Smith. Every Sunday at 9:30 pm MST.
A Sacred Christmas Fireside
If you can, check out one of Garth Smith's firesides during the month of December and as part of the #LightTheWorld campaign. You can find him at the following dates and places (7 PM start time):
Dec. 9th – Sandy Utah Crescent North Stake
Dec 16th – St. George Tabernacle
Dec 23rd – Los Angeles Temple Visitors Center
Dec 29th – Oakland Temple Visitors Center
A Sacred Christmas Giveaway
Open to US readers 18+. Giveaway ends 11/11/2018. Enter on form below.