We may earn money from the companies or products mentioned in this post.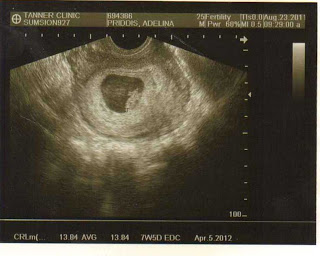 Last week I had my first ob visit for baby #4. Up until now we had really been guessing at a due date and didn't know for sure. But now we do. I was surprised that we had an ultrasound on our first visit, since I've never done that before. It was really amazing to see the baby at such an early stage for me. It somehow made it all more real.
Our due date is officially April 4, 2012.