We may earn money from the companies or products mentioned in this post.
I am very pleased to spotlight To Sew with Love today. I came across these sisters during a giveaway gala, and fell in love! In their own words this is what To Sew With Love is all about
We started as a Facebook group created by me (Lelanie) and my sister (Laarnie), both mothers who love to sew for our kids. We were both beginners but passionate with our new-found hobby. Everybody (beginner or experienced, a mother or not) is welcome to join this group, share their creations, tips and experiences. Let us all sew with love… one stitch at a time. ; )
I just love people with passion, and you can feel the passion just soar off the screen when you read their blog, or visit any of their shops. That's right, not only do they blog about their sewing passion, they share their creations with everyone! Lelanie and Laarnie are Filipina nationals. Lelanie married a Spanish national and is now residing in Spain (so cool!) and Laarnie married a Japanese National and is residing in Japan! Despite their distance these two sisters are Best friends, and continue to share their passion through the worldwide web.
Joining these beautiful sisters is Lhorie, their high school friend and Filipina singer. She is based in China. Can you say wow? Three different countries, and they are amazingly tight! I live an hour from my 2 sisters, and we only ever talk about doing things these sisters and friends have done. I'm slightly jealous…
Now there are many ways to enjoy "the 3 Ladies". Are you ready? First off is their etsy shop Arcoiris. Check out these cute owl plushies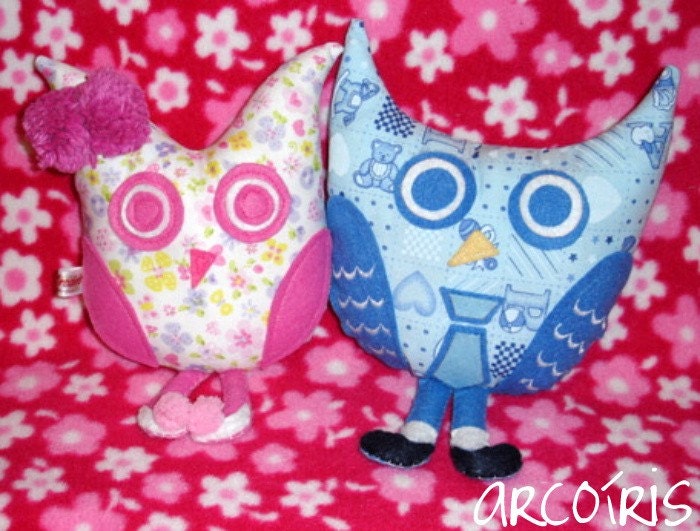 And this star necklace which I would totally wear!
One thing that really drew me into following "the 3 Ladies" is their love. They promote their love of sewing through the blog title, To Sew with Love. But they continue to promote their love for people in their shop. 100% off sales from Arcoiris is donated to the Japanese Red Cross. These ladies show their love for all through their love of sewing, and for that I love them (too many love uses? Never!).
I feel very honored to have To Sew With Love sponsoring Home Maid Simple this month of September. When I approached Lelanie about the sponsorship she jumped right on. You see through their sponsorhip here on Home Maid Simple, money will be donated to the National Alopecia Areata Foundation. A foundation close to my heart. You can learn more about why I am promoting the NAAF through sponsorships by visiting the Alopecia Awareness Month Tab on the top of the blog. Thank you Lelanie, Laarnie, and Lhorie for sewing with love, and spreading that love throughout the world. You are an inspiration!