We may earn money from the companies or products mentioned in this post.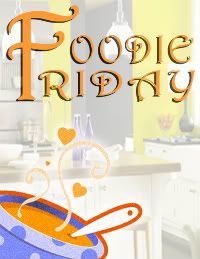 Hosted at
Home Maid Simple
and
Simple Living and Eating
In an effort to spend more time with my kids one on one, and to hopefully get them eating better, I assigned the 3 older kids a meal they must help prepare. Princess C was given breakfast since she is usually the first one awake. Princess R helps me with lunch, because sandwiches are easy for an independent 3 year old to handle. Last Princess V as the oldest, and most picky child, is helping me make our dinners.
Wednesday night I knew I wanted breaded chicken, but I decided to let Princess V choose the spices. We grabbed our spice turn and began smelling the spices, until she had a combination of smells she enjoyed. Enjoy this very tasty chicken made by a 6 year old chef in training!
Venice's Chicken
Ingredients
1 cup flour
1/2 tsp Rosemary
1/2 tsp Basil
1/4 tsp Garlic Salt
Dash of Pepper
1 cup Milk
5 boneless, skinless Chicken tender strips
2 TBS Olive Oil
Directions
1. Heat the oil in a large skillet.
2. Mix the flour and spices in a medium sized bowl. Pour the milk into a second medium sized bowl.
3. One at a time, dredge the chicken strips through the milk, and then the flour mixture.
4. Fry in the heated skillet 10-15 minutes, or until no longer pink inside. Turning once for an even browning.
5. Serve with green beans, and home made bread.
~FEATURES~


Prosciuto, Melon and Herbed Provolone
From Soliloquy of Food and Such
A fancy twist to eating Melon – I'm excited to try this light appetizer at my next get together.




Corn Salad and Goat Cheese
From Prudent Living
I've never tried Goat Cheese, but now I really want to!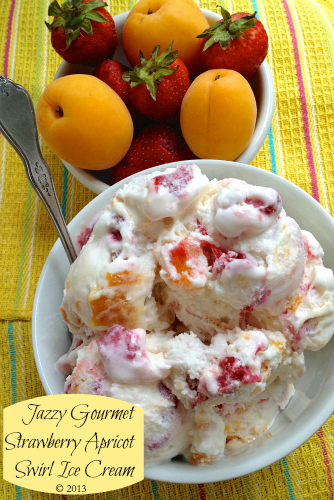 Strawberry Apricot Swirl Ice Cream
From Jazzy Gourmet
I vow to buy an ice cream maker this summer! Fresh fruit really makes a summer treat.




document.write('