We may earn money from the companies or products mentioned in this post.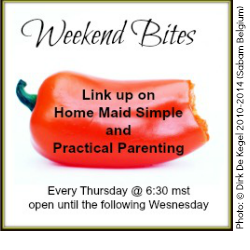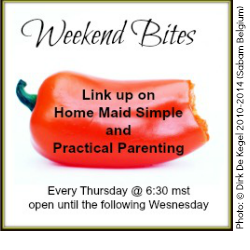 1. Link up your any food related post below
2. Browse the linky, visit some new blogs, and share if you feel so inclined.
3. Please only link up 3 posts. This lets us visit as many of you as possible.
4. By linking up you give me permission to feature your photos on Home Maid Simple (always linking back to you of course!)
5. Each month I send out a newsletter with the most popular links from that month – you may be featured!! This is a once a month newsletter, every first Friday of the month, no spamming involved.
Subscribe
!
Pardon me while I give a few shouts, and jump for joy – Mark gets home in less than 24 hours – and this time for good! It's been a long 6 weeks of solo-parenting, making a little too kid friendly meals, and just letting things go that wouldn't normally. He's been trained for his new job, and will start that officially Monday, giving us 2 full days to reconnect as a family. YAHOO! We're ordering sushi tomorrow night, saturday will be an adventure day, and Sunday we get to spend with Mark's brothers family celebrating the new LDS Indianapolis temple and his nephew's birthday.
For this week's features my eyes roamed to those specifically that made me think of Mark. Recipes I could see him truly indulging in with me. So enjoy! And pardon if you don't see me around social media too much this weekend…or if the opposite happens and I bombard you with photos of the whole family.
FEATURES
REESE'S Peanut Butter Cup Truffles
I saw REESE'S and knew this would be featured first. As Mark's favorite candy, and one I love too, I couldn't resist.
Dauntless Chocolate Cake
Anytime I see layered chocolate cake it reminds me of Mark. There was this one restaurant in Logan, UT that we loved having date night at, and we almost always split one of their decadent chocolate cakes.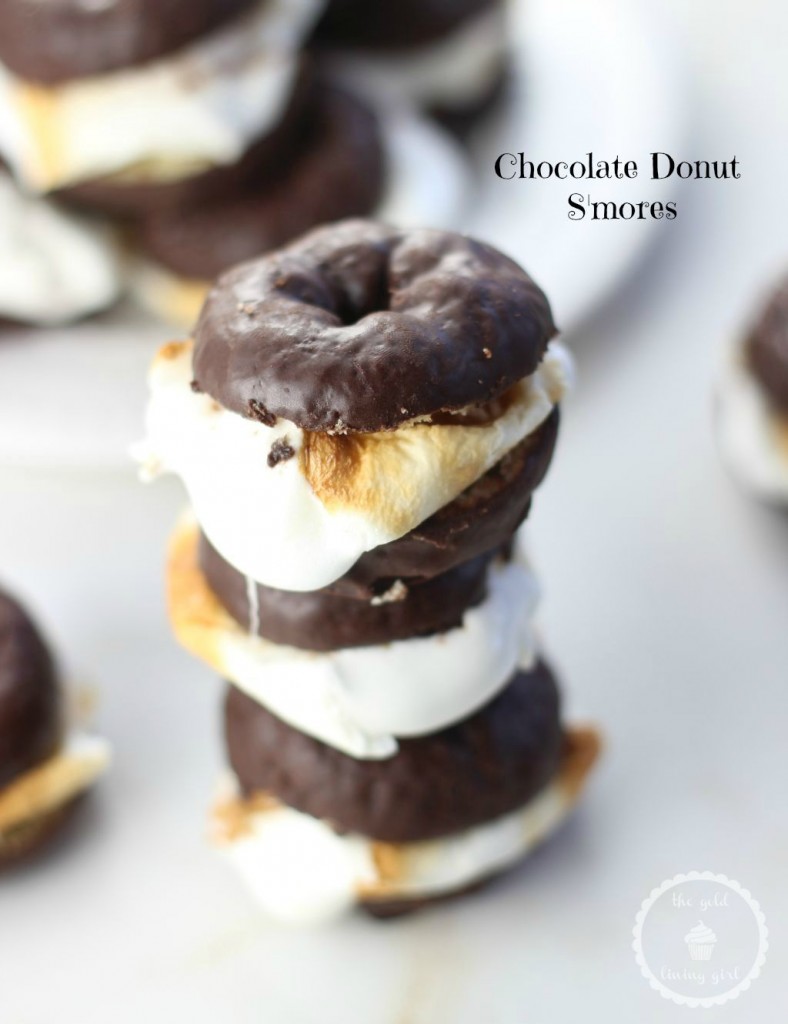 Chocolate Donut S'mores
Admittedly, this is probably not one Mark would be all over like the above too…but it's chocolate, and donuts, and a S'more…and we do own a firepit now!
Grab a Featured Button!