We may earn money from the companies or products mentioned in this post.
It's lunch time, and you start craving a good classic sandwich. I've updated the classic BLT to add some cheese and more bacon! Who knew bacon in bread would taste so good!
Yummy. I mean really, yummy! I actually made this sandwich a couple weeks ago, and thought it was so pretty I had to take some pictures. I am just getting around to looking at them though, and decided it was the perfect, simple recipe to share today.
After I made this I had a discussion on facebook with some friends. See my kids loved the sandwich, but they picked out all the tomatoes. I mean who does that to a perfectly good BLT? Turns out I have a lot of friends who can't stand tomatoes. I'm still baffled by that people. Just baffled!
I plan on at least 10 tomato plants this spring, and maybe more. I've even got my seeds started inside already. I feel for you that don't eat tomatoes. You are missing out, but I guess it just means more for me – huzzah!
Let's start with this bread recipe. I was browsing my "300 best Bread Machine recipes" book one day and came across one with both bacon and cheddar. Couldn't pass that up. I tweaked it a bit to what I had on hand, so here is my version of this Mock Spoon Bread (what by the way is Spoon Bread?)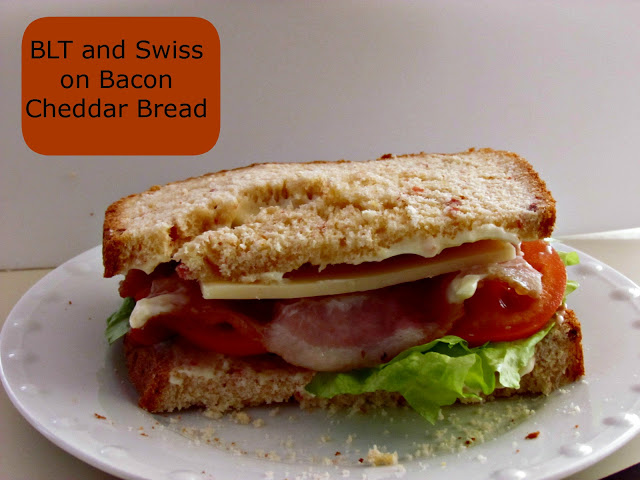 Bacon Cheddar Bread
2015-12-30 07:17:11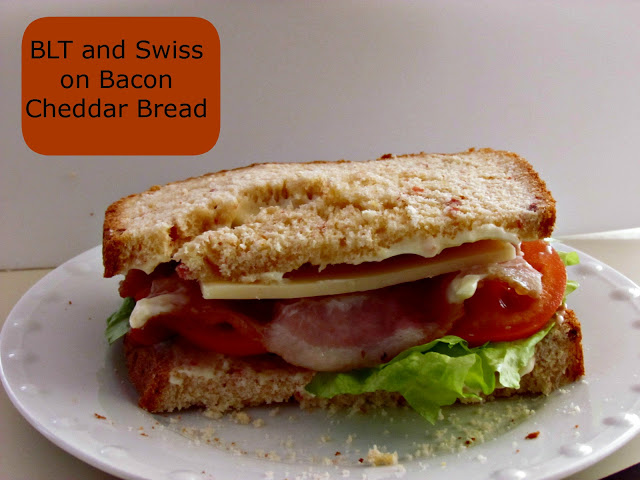 What's not to love about this Bacon Cheddar Bread?
Ingredients
1/2 cup milk
1 package knor cream corn soup (I used the Japanese version my mother-in-law sent us.)
1/2 cup water
1 tsp salt
1 TBS honey
3 cups All purpose flour
1/2 cup bacon bits
1/2 cup cornmeal
1 cup shredded Cheddar Cheese
1 tsp instant yeast
Instructions
Put all the ingredients into your bread machine pan. Choose 2lb loaf, light crust, and then set for a Basic Cycle.
If you don't have a Bread Machine, good luck. ha ha, no just kidding, kind of.
Mix the milk and corn soup together.
In a small bowl combine the yeast and water; let sit.
In a separate bowl mix the flour salt and cornmeal.  Set aside.
Combine the yeast and milk mixtures.
Knead in the dry ingredients. Let rise until double.
I would bake at 350, and just keep an eye on it until lightly browned.  Cool and Enjoy.
Adapted from 300 Best Bread Machine Recipes
Adapted from 300 Best Bread Machine Recipes
Home Maid Simple https://www.homemaidsimple.com/
BLT and Swiss on Bacon Cheddar Bread
2015-12-30 07:20:59
the perfect sandwich -BLT with Swiss. Add Bacon Cheddar Bread for a delicious lunch
Ingredients
2 slices Bacon Cheddar Bread
3 slices Bacon, cooked
2 red leaf lettuce leafs
1 Roma tomato, sliced
2 slices Swiss Cheese
Salad Dressing (I interchange Mayo and Miracle Whip all the time. Choose what you like)
Instructions
Spread a fair amount of the dressing on each slice of bread.
Layer on the lettuce, bacon, tomato and cheese.
Top with the 2nd slice of bread.
Enjoy a classic!
Home Maid Simple https://www.homemaidsimple.com/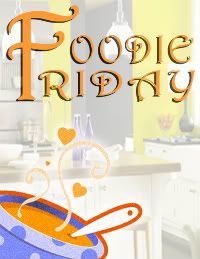 ~Features~
Hamantashen – Chocolate filled almond cookies
These remind me of little chocolate filled cookies my mother in law sends us from Japan.
Overnight Blueberry French Toast
Overnight french toast seems to be all the rage right now. This looks like a good starting recipe.
Chicken Tamale Bake
Princess C has been asking for Tamales for a month or so now. I think this take on it will be a simple solution for my 5 year old.