We may earn money from the companies or products mentioned in this post.
I really want to stop writing this post and go eat more cheesecake, but then you'd all be wondering where the party is. And I think my kids might like dinner at some point tonight as well, so I'll finish this up, and then you can bet I'll be watching some sappy show like Robin Hood (BBC television series) while eating another slice of this.
It all started a month ago when I kept looking at my cherry pie filling, thinking I really ought to use it up. Mmm, cheesecake sounds good. And then I just never made the time for it. Plus, I've never made cheesecake from scratch before either. So then Saturday rolls around and my Dad calls and invites us over for Sunday dinner. Great! What can I bring? Anything. OK let's do that cheesecake.
Then a search for a recipe ensued. I'm not a fan of sour cream cheesecakes, so I passed all those up, and landed on this one from Taste of Home. Of course as I go to grab the vanilla extract, I glance at the almond extract and decide what the hey, I love almond extract. So the exchange was made. This is what I brought to my parents….
I won't lie to you. It was good! I know you're wondering, but where's the cherries? I saw all this fresh fruit at the store, so I bought it, and on the cheesecake it went. My only complaint with this particular cheesecake was it was too deep. Way too deep. I could barely finish my one slice.
So then I sat and stewed on it all week, and decided I was going to play around with the recipe (IE cut it in half) and see what happens. It's really hard to cut 3 eggs in half though, so the following is a Home Maid Simple original (inspired from Taste of Home).
Cherry Almond Cheesecake
2016-01-12 14:22:06
Almonds and Cherries are the perfect pairing with this cheesecake
Ingredients
1 package or 10 Honey Graham Crackers, crushed
1 1/2 TBS Almonds, crushed/chopped finely
1 TBS Sugar
3 TBS butter
2 packages Philadelphia Cream Cheese, softened
3/4 cups sugar
1 1/2 tsp lemon juice
1 tsp Rodelle Almond Extract
1 egg, lightly beaten
500 ML Cherry Pie Filling (or about 17oz)
Instructions
Preheat over to 350 F.
Combine graham crackers, almonds, and sugar.
Use a pastry cutter or fork to cut the butter in, until evenly mixed and crumbly.
Press into a 9 inch pie plate.
Bake for 11 minutes. Cool on a wire rack.
Leave the oven at 350 for the cheesecake
Beat together cream cheese and sugar until smooth.
Add lemon juice and almond extract.
Lightly beat your egg, and then beat it into the cream cheese mixture.
Pour into your crust, and smooth out the top.
Bake for 45 minutes.
Let the cheesecake cool for 30 or so minutes on a wire rack, and then cool in the fridge for at least 2 hours, or over night.
Top with cherry pie filling, and serve.
Notes
I used a knife to chop my almonds small, but if you have a food processor it would come in handy for the almonds and graham crackers.
To avoid brown edges you can cover the edge with foil. Or just let it brown, you'll be covering it in cherries soon enough.
Home Maid Simple https://www.homemaidsimple.com/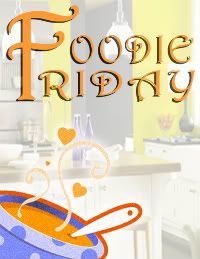 We are so excited to see what you've been cooking up this week!
Please remember to only share food related posts. All others will be deleted. Thanks!
~Features from Last Week~
Honey and Zucchini Muffins
Mexican Restaurant White Sauce
Cheese Bites and other fun Appetizers