We may earn money from the companies or products mentioned in this post.
A few weeks ago I told you how I have the kids separated to help with each meal during the day. In that post I told you how I let Princess V smell the spices and pick some out to make Venice's Chicken. Today I'm excited to share an extremely easy, but very tasty French Toast recipe.
I created the Apple Pie French Toast one day when I realized too late we were out of cinnamon. I started going through the spice cupboard (yes I have a cupboard dedicated to spices), to see what in the world I could substitute, because of course I already had most of the mixture whipped up. It needed something! I've tried a few different spices, but this recipe is by far my favorite on French Toast!
Of course here I'll show you just how easy it is to get kids involved in the kitchen as well. Above you see my breakfast helper, Princess C flipping pancakes. A few pointers before you let your 5 year old near the stove
Talk to them about how hot the pan will be. Make sure they are aware of where their hands are at all times on the spatula so they don't get too close to the hot stove.
If a slice of bread flops off the spatula onto the counter, or stove top, or half on half off, don't let your child adjust it.
Parental supervision should be used at all time when cooking with kids in the kitchen
Apple Pie French Toast
Ingredients
6-8 slices whole wheat bread
2 eggs
1/2 cup milk
1 tsp vanilla extract
1/2 tsp sugar
1 tsp Apple Pie Spice*
Directions
In a shallow pan (we use our round cake pans), mix eggs and milk together until eggs are broken and well mixed with the milk. Add vanilla and stir some more. Last add the sugar and Apple Pie Spice. Stir some more, until the sugar and spice are mixed in. The spice will mostly stick to the top of the liquid, that is just fine.
Heat a griddle, or frying pan to medium heat. Depending on your pan, you can use some Pam spray, or melt a little butter on the pan to help avoid the toast from sticking.
Dip a slice of bread in the egg mixture, and turn coating both sides. Place on the hot griddle, and repeat with the rest of the bread until the griddle is filled. Cook approximately 3-5 minutes per side, or until bread is nicely browned and toasted on both sides.
Enjoy with a little butter and maple syrup for a nice treat.
*Some spice substitutions we've tried and enjoyed are cinnamon, allspice, or pumpkin pie spice. Have fun mixing up your french toast!
~FEATURES~
We tend to hit a breakfast rut pretty frequently around here. Check out these fun and delicious breakfast recipes from last week's party.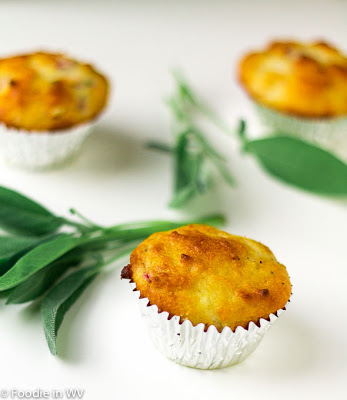 Strawberry Sage Muffins
What a combination of flavors. These muffins look like the perfect morning treat.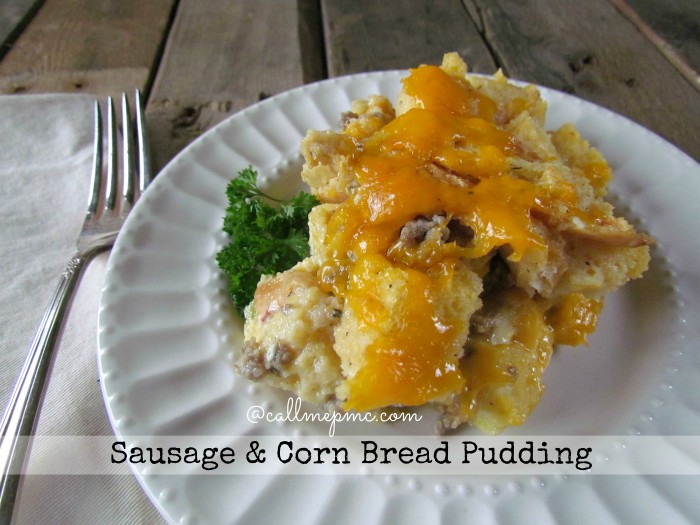 Sausage and Corn Bread Pudding
I've never seen bread pudding as a breakfast before, but this combination of corn bread and sausage has me sold!
2 Ingredient Pancakes
Now this is a kid friendly, easy to make breakfast recipe. Plus, it's Gluten Free!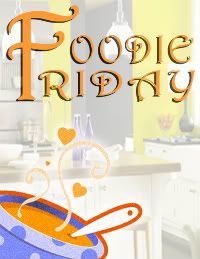 Welcome to Foodie Friday!
Please stop by and say Hi to my cohost Diane at Simple Living and Eating.Link up any Food Related posts below, then browse around, and enjoy getting some wonderful meal ideas around the web!
*By linking up you give us permission to share images as features on our blogs (always linking back to you of course!). We also pin many of your recipes. You can follow my
Foodie Friday pinterest board
, where I pin all the features, and my personal favorites each week.