We may earn money from the companies or products mentioned in this post.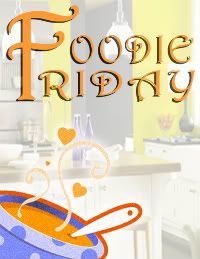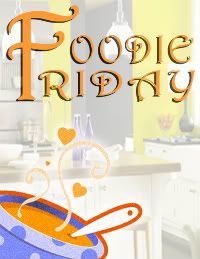 Hosted at
and
So sorry this post is up late today everyone! I was up late last night canning tomatoes!
Today I have a real yummy treat for you!
Peanut Butter Munchies

I'm not sure the origination of this recipe. I have it written down in one of my own cookbooks, but forgot to write where I copied it from. It is changed up a bit though, because when I wrote it, I missed an ingredient, that later crops up in the directions. So the following recipe is my adaptation of an original.
Ingredients
1 1/2 cups flour
1/2 cup Dutch processed Cocoa Powder (I enjoy Rodelle's cocoa)
1/2 tsp baking soda
1/2 cup butter, softened
1/2 cup granulated sugar
1/4 cup peanut butter
2 TBS brown sugar
1 egg
1 TBS milk
1 tsp vanilla
3/4 cup powdered sugar
1/2 cup peanut butter
Vanilla Sugar (optional)
Directions
Preheat the oven to 350 F.
In a medium bowl, stir together flour, cocoa, and baking soda. Set aside.
In a large mixing bowl, beat butter, granulated sugar, brown sugar, and 1/4 cup Peanut Butter. Add egg, milk, and vanilla. Beat well.
Add the dry ingredients to the wet, and mix well. Form dough into balls approximately 1 1/4″ in diameter. Place on a cookie sheet, and set aside.
Peanut Butter Filling
Combine powdered sugar and 1/2 cup peanut butter. Shape into approximately 3/4″ balls.
Flatten the chocolate balls, place peanut butter ball inside, and fold chocolate ball around it. Place on an ungreased cookie sheet. Flatten the cookies, and sprinkle with some vanilla sugar.
Bake for 8 minutes. Allow to cool for 1 minute, and then remove from pan to a cooling rack. Enjoy!
~Features~
When Mark saw these
Omelot's in a Ziploc
from Love Bakes Good Cakes, I knew we would have to start making some.
document.write('