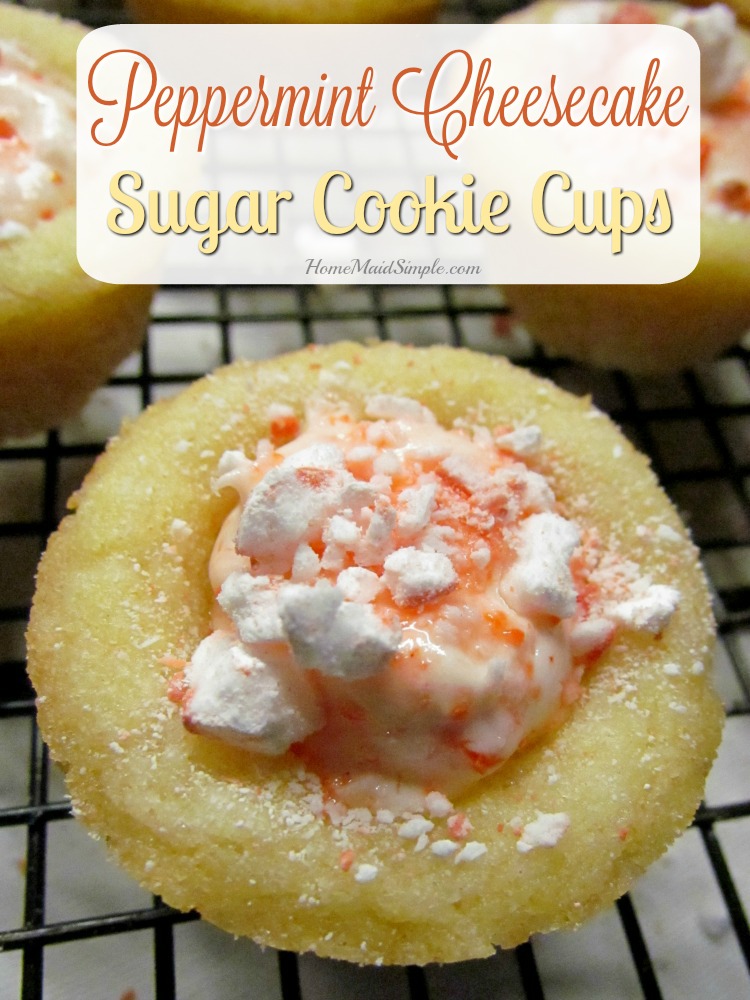 We may earn money from the companies or products mentioned in this post.
Sugar cookies, cheesecake, and a delicious hint of Peppermint – what could be better than combining them all into a Peppermint Cheesecake Sugar cookie cup? That's what I thought too.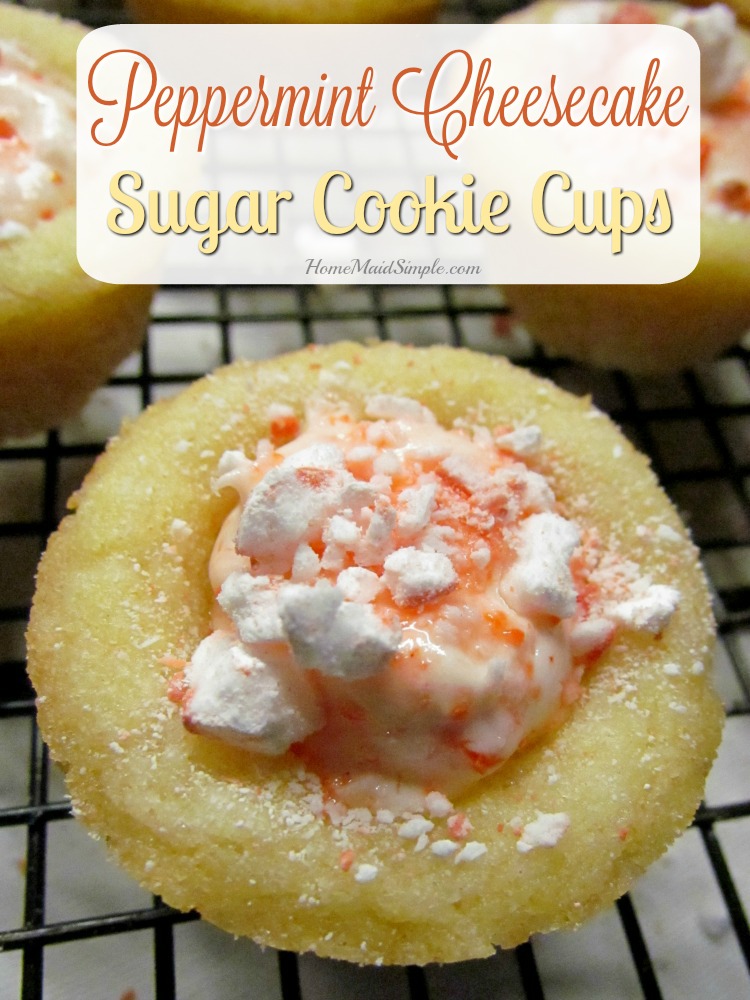 When Minerva Dairy reached out to me and asked if I had a fantastic cookie recipe to share, I had to think about it. I make cookies. Often from a recipe I've pulled somewhere else, but I do make them. Then I remembered about a year ago I took my favorite sugar cookie recipe and formed them into these little cookie cups, and filled them with cheesecake. The kids and adults went crazy for them, and couldn't stop sneaking cookies when no one was looking.
With the holidays upon us, I couldn't help but recreate them again only this time using peppermint as the flavor to usher in the holidays. It helped that my neighbor also gifted me some mint extract she was no longer going to use, and I had also just picked up a large bucket of soft mints to fill the candy jar.
When making these cookies, the most difficult part is getting the cookie to smoosh down in the center to form the cup. I'm sure there are many tools in your kitchen you could find to fit perfectly, but in my kitchen, it's the handle of my lemon juicer. Dip it in powdered sugar then begin smooshing. It will most likely take a couple of dips to get through the whole pan, but you'll end up with beautiful cookie cups.
Check out more cookie recipes in Minerva's Great Cookie Exchange and vote for your favorite! One voter will win a years supply of Minerva's Amish Roll Butter. That means you don't even have to do the work of making the cookies, you just have to go vote!
Peppermint Cheesecake Sugar Cookie Cups
2016-12-02 07:13:18
Sugar cookies formed into a cup, filled with a Peppermint Cheesecake are perfect for the holiday season.
Ingredients
1 bag Sugar Cookie Mix
1 egg
1/2 cup butter, softened
8oz cream cheese, softened
1TBS whipping cream
3TBS Sugar
1tsp Lemon Juice
1/4 tsp Mint extract
1/4 cup crushed Peppermints
Instructions
Preheat oven to 350 F.
In a medium bowl, combine sugar cookie mix, egg, and butter.
Form dough into 1inch balls, and place in a greased mini muffin pan.
Using the back of a spoon, or other rounded object, smoosh dough down to create cups.
Bake for 8-10 minutes, or until edges begin to lightly brown.
Cool in the pan for 20 minutes, then remove from pan and finish cooling on a cooling rack.
In a medium mixing bowl combine cream cheese, cream, sugar, lemon juice and mint extract.
Fold in crushed peppermints.
Fill cooled cookies with cheesecake mixture.
Top with extra crushed peppermints and enjoy
Home Maid Simple https://www.homemaidsimple.com/

A big thanks to Minerva Dairy for inviting me to join in their Great Cookie Exchange!