We may earn money from the companies or products mentioned in this post.
I received a Mastervision board for review. All opinions are 100% my own honest thoughts.
Preteens these days are busy busy busy. With afterschool activities, homework, and learning how to take care of themselves it's important that our preteens learn how to stay organized and on top of their own schedules.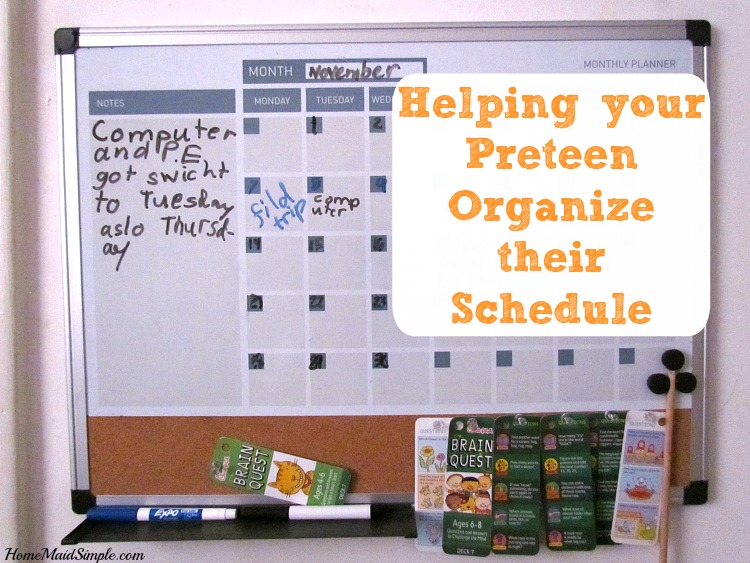 This year I've been trying to give Venice more freedom as well as responsibility for her own time. At 10 years old, and in 4th grade, it's time that she takes control over getting her homework done, and letting me know any important messages and activities from school. Of course, I don't expect her to do it all without any help from me. That's why we're learning together.
I saw the Mastervision 3-1 board and knew it was the perfect gift to give her space. She'd already hung up a paper calendar in her room, but the Mastervision has given her more space for all her daily activities, as well as extra space for reminders, artwork, or as she has used it for – a little Brain Quest practice.
As I've been thinking of the best ways to help Venice become more independent with her daily life, three keys came to mind. She needed a vision, a visual, and something hands on. Mastervisions 3 in 1 board has made space for all three. The whiteboard/calendar allows her to write down her ideas, and see what she needs to be working on each day.
Having a space to call their own, can really help a preteen start learning the necessary skills to take charge of their life. Next time they ask if they can hang out with a friend, or join another afterschool activity, they'll be able to visually see what days they have open, and just how much time they can spend on a new activity or project. Get them some fun colored markers from Shoplet's office supplies, and they'll really take to their new responsibility.
How do you help your teen take charge of their schedules?