We may earn money from the companies or products mentioned in this post.
Summer is here and with it, my desire for a cool drink of Lemonade. I could almost live off the refreshing lemony taste. It gets even better when you add berries. Strawberry Lemonade Concentrate allows you to have a cool drink all summer long with half the work of making it. This post contains affiliate links and I will receive compensation when you click on and purchase through them.
I made it to the store earlier this week. It really has become a feat with 4 kids, all vying for a seat in the cart. I personally can't stand the huge car like carts that are supposed to make it easier for the mom with lots of little ones, because they don't make it easier. I find with those carts my kids are fighting more, hanging heads out the little windows, can hide stuff in the cart without me seeing easier, not to mention they're harder to turn and feel like you're driving a semi down a dirt road.
Sorry I completely lost track here. Where was I? Oh yes, I ventured to the grocery store, with 3 of the 4 kids in tow. Upon entering the store, an amazing deal screamed at me.
Strawberries – $1.50 for a 2lb case. We love the berries in our house, so I was not going to pass up this deal. The first couple of days we were eating them in our yogurt, but I soon realized we were not eating them fast enough that way, so off to my
Pinterest Food Board
I went. I knew I had pinned a freezer
strawberry jam
and was hoping to find it again. In my search for that recipe, however, I came across one I wanted to try even more – Strawberry Lemonade Concentrate.
One afternoon of squeezing lemons and hulling strawberries meant I could then enjoy a strawberry lemonade all year long with half as much work each time! Mix with water or club soda to reconstitute, then sit back and enjoy!
Strawberry Lemonade Concentrate
2017-06-06 09:14:55
Share homemade Strawberry Lemonade Concentrate with friends and family all year long.
Ingredients
6 cups strawberries, washed and hulled
4 cups lemon juice
6 cups sugar
Instructions
Puree the strawberries in a blender.
Pour strawberry puree into a large saucepan, and add lemon juice and sugar.
Heat over medium high heat until it reached 190 degrees F°
Remove from heat.
Ladle juice into canning jars.
Wipe the rims with a wet cloth.
Place sterile lids and rings on jar.
Process for 15 minutes in a water bath.
To reconstitute mix 1 part concentrate with 1 part water.
Adapted from SB Canning
Home Maid Simple https://www.homemaidsimple.com/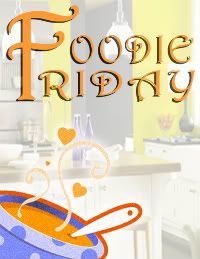 Hosted by
and