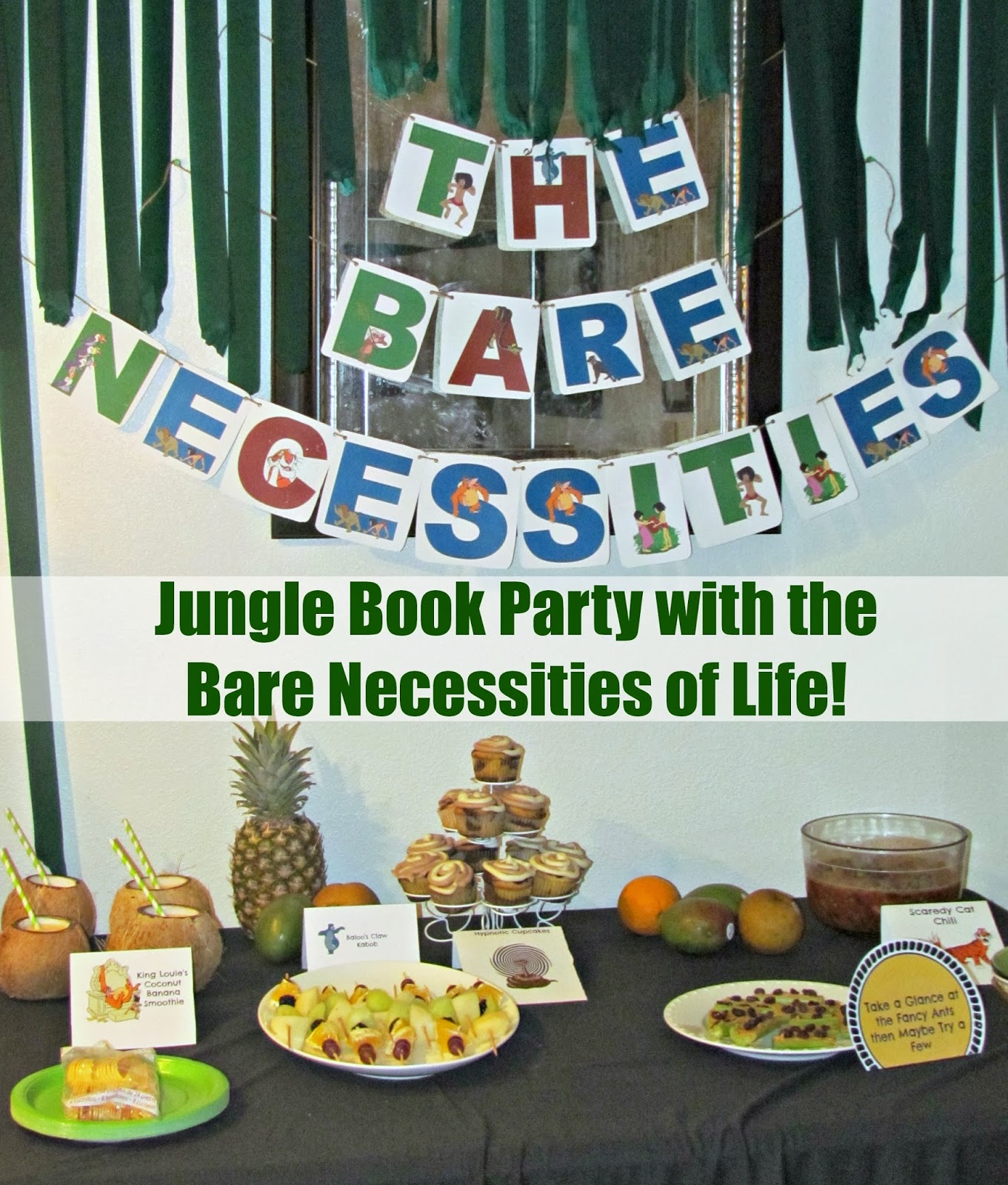 We may earn money from the companies or products mentioned in this post.
I am a member of the Collective Bias® Social Fabric® Community. This content has been compensated as part of a social shopper amplification for #CollectiveBias and its advertiser.
I love when Disney releases their old classics from the vault! The Jungle Book was released February 11th on Bluray/Combo pack Diamond Edition. I have to admit, we were so excited, that when we showed up at Walmart to purchase it they were just finishing putting the display out. We were not going to miss the limited supply of Jungle Book Lunchboxes that you can get exclusively at Walmart!
I have a 7 year old daughter who for some reason has loved The Jungle Book ever since we found an old copy of the large Disney Book at a library sale a year or so ago. She has laid claim to it, and considered it her favorite – even wanting to do her science project on jungle animals. We don't own a VCR anymore, and my parents only have the VHS version, so she has never seen the movie.
Friday nights are our movie nights, and we've been meaning to invite my niece and nephews over for a long time. What better way to introduce them all to The Jungle Book movie than a party with cousins? Perfect! I really wanted to make this a night to remember for everyone, so we grabbed some #JungleFresh fruit while we were at Walmart grabbing the movie.
Oh so many ideas! We decided to party like Baloo and enjoy the Bare Necessities of Life – Food, family and shelter.
Food
Of course we had to have Baloo's Claw Kabob. Though no prickly pears available, we did find plenty of other fresh fruit, including some special Asian Pears. Also on our menu were Kaa's Hypnotic cupcakes, Fancy Ants (raisins on celery), Scaredy Cat Chili, and King Louie's Coconut Banana smoothie
The real treat came in the form of King Louie's Coconut Banana Smoothies. Yum yum yum!! I'll be honest though, these were a little tricky to make, but so worth the mess. Check out my awesome husband cutting open our coconuts.
Yes that is a coconut on a miter saw. Since we were going to be putting our smoothie inside the coconut shell, we wanted some pretty flat bottoms, and smooth edges. To be honest I'm sure there is an easier way (like the ways suggested on wikihow), but I let my husband have his fun. Plus we got some awesome coconuts out of it.
Coconut Banana Smoothie Recipe at the bottom of the post!!
Family
We were ready to party with all that food, but we still need some family. I was telling my friend about the party, and she jumped on our bandwagon and had her husband blow us up some balloon animals. Definitely a highlight for any party with kids are the balloons. Just check out the birds, snakes, monkeys, elephants and of course, Baloo!
During the movie some kids were pretty entranced with their coconut smoothie while watching, and others had fun making paper plate masks. We were going for jungle animals, but I'm sure you know what happens when you give kids markers and paper plates – they take their own liberties.
After the movie was over we had some extra wiggles we needed to get out before sending everyone home, so we reenacted Shanti as she tried to carry the water from the river where Mowgli first meets her. The kids wanted me to put water inside the bowl…but not in my house kids! Maybe another day during the summer when we're outside.
I'm not sure if it helped get the wiggles out, or just riled them up some more, but they did love it immensely. Even Uncle M joined in with some bowl balancing and hip waving.
Shelter
We added some Jungle flair to our party by hanging dark green crepe paper around the television. It really gave the feeling of watching it in the Jungle!
If you ever find yourself lost in the jungle, you could almost completely recreate this smoothie. It will probably be a bit chunkier since you'll use a rock to mash up all the fruit, and your coconuts may not sit on a flat surface, but you'll still enjoy this treat.
Coconut Banana Smoothie in Coconut Shells
2016-04-16 05:40:31
Celebrate the Jungle Book with King Louie's Coconut Banana Smoothie
Ingredients
4 whole coconuts
3 frozen bananas
8 oz pineapple (or 1 cup)
2 15oz can papaya chunks (if you can find fresh, even better!)
1/2 cup Honeydew Melon chunks
2 cup coconut milk
2 cup apple juice
Instructions
Drill 3 holes in your coconuts and drain out the milk. You can save this to use in your smoothie - we used a can of coconut milk.
Use your preferred method to open your coconut. We used a miter saw to smooth out the bottoms so they wouldn't roll around, and then sliced 1/2 inch off the tops. Rinse well.
Take your remaining ingredients and toss in your blender.
Blend until smooth. You may need to do this step in 2 batches to fit in your blender.
Pour smoothie into the coconut shells.
Add a straw and enjoy.
Home Maid Simple https://www.homemaidsimple.com/
Are you ready to party Baloo Style with The Jungle Book?