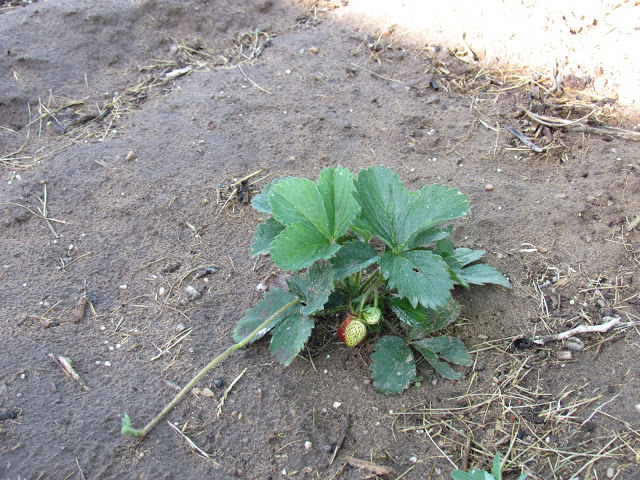 We may earn money from the companies or products mentioned in this post.
I looked out my kitchen window yesterday morning to see a little touch of red. Strawberries!
I started with 3 strawberry plants, but only one survived our crazy weather, and then the birds started pecking at them, so I didn't think we'd get any berries. One day, if we have enough land, I want to grow a large field of strawberries. I'd share of course, if you're really nice. I can do so much with strawberries!
Do you have a Strawberry patch? Try one of these recipes to use your strawberries!