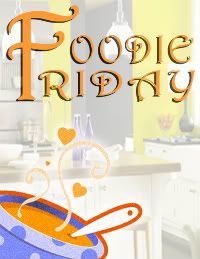 Hosted by
and
On hot summer days, who wants to use their oven? Not me!
These are Mark's absolute favorite cookies! He often asks me if we have any oats so he can whip up a batch. These were very common place in my childhood, and now they get to be a part of my kids memories.
Ingredients
1/2 cup butter
1/2 cup milk
2 cups sugar, divided
3 cups oats
1/2 cup peanut butter
1 tsp Rodelle vanilla extract
1/4 cup cocoa (I use Rodelle's Gourmet Dutch processed cocoa)
1 cup coconut (optional)
Directions
In a large pot, melt the butter. Once the butter is melted stir in the milk.
In a small bowl mix cocoa and sugar. Add sugar/cocoa mixture to the pan with the milk/butter mixture. Bring to a full rolling boil. Let boil for 1 minute.
Remove from heat.
Add the vanilla and peanut butter. Stir.
Add the oats and coconut. If you leave the coconut out, you will not need to add additional oats. It will be just fine. Stir.
Drop mixture by spoonful onto wax paper
Enjoy! These go great with a large glass of cool milk. Don't tell, but I've just eaten about 4 of these while typing up this post.
Variations!
Nutella No Bakes - replace the peanut butter with Nutella.
~FEATURES~
(I know Mark will be wanting this one soon!)
Finally lighten things up this summer, and cool down with Watermelon-Lavendar Sorbet from
Farm Flavor