We may earn money from the companies or products mentioned in this post.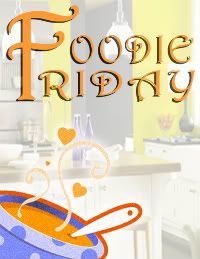 Head over to
Simple Living and Eating
with Diane for another Foodie Friday Recipe – then browse and visit all the other recipes linked up.
We absolutely love No-Bakes over here. Mark especially will request them more often than anyone else. I love that they are quick and easy to make, and have a semi-healthy twist with the oats.
Recently we've been trying to put weight on Prince L. We were worried he wasn't gaining as much as he should. Since he isn't one yet, my sister in law suggested we try Sunflower butter. It packs proteins like peanut butter but is safe for babies and anyone with a peanut allergy. Prince L didn't much care for it, but Mark thought it was pretty good. So what did I do? I turned our
regular No-Bake recipe
into a Peanut Free, with an extra boost of healthy, Cookie.
Peanut Free No Bakes
2016-01-19 08:39:30
Have a nut allergy, but want to enjoy a no-bake cookie? Try these Peanut Free No Bakes.
Ingredients
1/2 cup butter
1/2 cup milk
2 cups sugar, separated
1/4 cup cocoa powder (I use Rodelle Dutch Processed)
1 tsp Vanilla extract
1/2 cup Sunflower Butter
3 1/4 cups Oats
2 TBS Sunflower nuts
Instructions
Begin by chopping the sunflower nuts. If you have a food processor use that. I used the side of a large knife to press them down, and then spent a little time chopping them up finely.  Set aside.
In a large saucepan, melt the butter over medium-high heat.
Turn the heat down to medium, and add the milk.
Mix 1 cup sugar and the cocoa powder together.
Add the cocoa, sugar mixture to the saucepan, and add the second cup of sugar.  Stir well.
Bring to a full boil, and then time for 1 minute.
REMOVE the pan from heat.
Stir in the vanilla and Sunflower Butter.  Mix well.
Add the oats and nuts.
Spread some wax/parchment paper on your counter or table.
Using a spoon, or cookie scoop, scoop balls of the mixture onto the wax paper.
Let cool until hardened.
Since we used Sunflower butter, they seem to be a little more sticky on the bottom.
Home Maid Simple https://www.homemaidsimple.com/
The Result
This was my first time trying out the Sunflower butter in a baking recipe. We all enjoyed them. There is a definite sunflowery taste to these cookies, but I also feel a little more satisfied with these. Instead of eating a handful in one sitting, just one of these really hit the spot and let me walk away feeling good.
And of course the obvious plus here, is that I can serve these to anyone without worrying about Peanut Allergies!
~FEATURES~
Citrus French Lentil Salad
The addition of grapefruit juice sounds absolutely delicious to me.
Asparagus, Chorizo, and a Soft Boiled Egg
You just can't go wrong with asparagus or a soft yolk. Yummy!
Reese's Peanut Butter Brownie Bites
It takes peanut butter cups to a whole new level.
document.write('