We may earn money from the companies or products mentioned in this post.
Whether it's the middle of summer, or you just don't feel like pre-heating your oven, these Peanut Butter No-Bake Cookies are a crowd pleaser every single time. This post contains affiliate links and I will be compensated if you click through and make a purchase.
These are Mark's absolute favorite cookies! He often asks me if we have any oats so he can whip up a batch. I once bought a 20lb bucket of quick cooking oats so the answer could always be yes. Now, I just add more oats when the bucket starts to get low.
These were very commonplace in my childhood, and now they get to be a part of my kids' memories too. Granted, with a recent diagnosis of a nut allergy (both tree nuts and peanuts), Lincoln skips enjoying these with us, but to make it up for it I always make sure to have another treat on hand for him. Or sometimes I'll even make our
Peanut Free No-Bakes
just for him.
For other tasty variations, try exchanging the Peanut Butter for your favorite sandwich spread. We love them with Nocciolata, Nutella, Almond Butter, and more! There's really not a wrong way to eat these cookies.
No Bake Cookies
Peanut Butter No-Bake Cookies
2017-11-13 08:34:10
When the weather's too hot to turn on the oven, but you're craving cookies - make these peanut butter no-bake cookies
Ingredients
1/2 cup Butter
1/2 cup Milk
2 cups Sugar, divided
3 cups Oats, quick cooking
1/2 cup peanut butter
1 tsp Vanilla extract
1/4 cup Cocoa
1 cup Coconut (optional)
Instructions
In a large pot, melt the butter.
Once the butter is melted stir in the milk.
In a small bowl, combine cocoa and 1 cup sugar.
Add sugar/cocoa mixture along with the rest of the sugar to the pan with the milk/butter mixture.
Bring to a full rolling boil. Let boil for 1 minute.
Remove from heat.
Stir in the vanilla and peanut butter.
Stir in the oats and coconut.
Drop mixture by spoonful onto wax paper.
Cool and serve.
Home Maid Simple https://www.homemaidsimple.com/
Enjoy! These go great with a large glass of cool milk. Don't tell, but I've eaten about 4 of these just while typing up this post.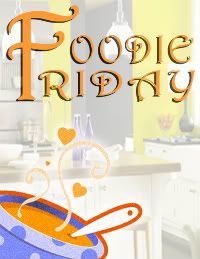 Hosted by
and
~FEATURES~
(I know Mark will be wanting this one soon!)
Finally, lighten things up this summer, and cool down with Watermelon-Lavender Sorbet from
Farm Flavor
post update 11/2017